Our Rowlett Plumbing Service Is a Cut Above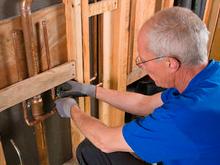 For us, plumbing emergencies are a fact of life. For you, they shouldn't be. As your dedicated Rowlett plumbing service, our goal is to get to your pipes before they get to you. This is why we offer a full line of preventative maintenance services. With one phone call, you can have a home pipe inspection scheduled with one of our professional plumbing contractors. Our inspections cover every component of your home hardware system including water heaters, water lines, sewer and drain lines, water softener systems and any other hardware you have.
Our Plumbers Cover Preventative Maintenance, Emergency Repairs, and More!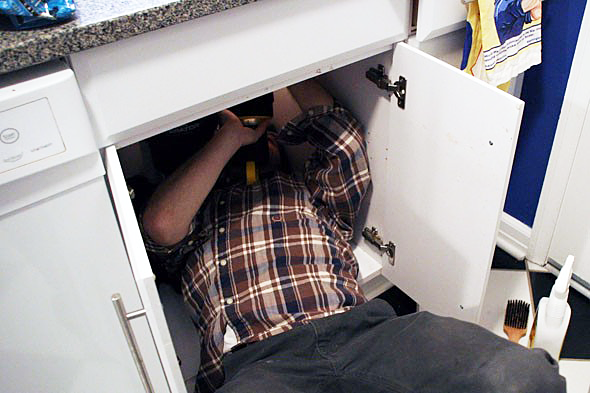 If you do have an emergency situation, don't hesitate to call us. Our dedicated plumbing staff is on call 24 hours a day. Whether you have a leaky faucet in the middle of the day or your pipes burst in the middle of the night, we've got you covered. In addition to guaranteed availability, we also offer a 100% satisfaction guarantee. If our service doesn't live up to your expectations, we will do everything in our power to fix it. We want to be the best plumbers in Rowlett, TX, and service is the key. With the 100% service guarantee in mind, we crafted the following list of ways we are the best choice in Rowlett:
Our staff is dedicated to quality service from the first call until the job is completed
We have a spotless service record
Our employees are all screened for drug use
We offer a 100% service guarantee
We are consummate professionals
We don't upsell
We explain everything in plain English
We answer all your questions
We offer results, not excuses
Proudly Leading the Way for Rowlett TX Plumbing Services

Finding a good plumbing company might be as easy as asking your neighbors. Chances are, we're going to be the name on their lips. Our proven track record and service guarantee are a hard combination to beat.

Many of our competitors hang their hats on emergency plumbing service. Sure, being available 24/7 is a great selling tool, but we would rather schedule an appointment with you and help you avoid these situations completely. We take the time to understand your current and, more important, your future plumbing needs. After all, a family with two young girls will have drastically different water needs in ten years when they hit their teens. That's just one example of why our Rowlett plumbing services don't end when the water heater is installed or the leak is fixed. We are fostering a long-term relationship where you can trust us to help you achieve your long-term goals.

This dedication to service isn't reserved for residential customers. Our commercial plumbing contractors also provide services that keep your future goals in mind. We want you to be successful because the more successful you are, the more locations you will have and the more work we can get. It's a win-win situation when you succeed.

We Keep it Local
Rowlett, Texas isn't just where we work. It's also where a lot of us spend our money and raise our families. Unlike a lot of bigger plumbing companies that service Rowlett, we don't want to cover the entire DFW. We'd rather keep our service local to keep costs and travel time down, which help keep our quality high.
If you need help with your plumbing in Rowlett, Garland, Murphy, Wylie, Plano, Rockwall, Sunnyvalle, Mesquite, Forney, or Balch Springs, we're ready to help. We may also be able to service clients in other areas like Dallas, Irving, and Carrollton based on our current workload. Call us any time to learn more.
Why Wait? Our Plumbers are Ready!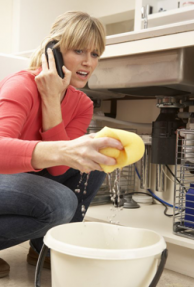 No matter what kind of help you need with your plumbing, we're ready to give it. Call today for fast emergency repairs, bids and scheduling on bigger services, or anything in between. Even if you just have questions about your options, like trying to decide between a conventional storage water heater and a tankless water heater, we're happy to walk you through them. We're here to build long term relationships, so you'll always get the advice that's right for you, even if we don't make as much money today. That's because we don't just want to be your plumber today or tomorrow - we want to be your plumber for life!